About Dr. Karen Chapman-Novakofski, PhD, RD, LDN
Dr. Karen Chapman-Novakofski received her B.S. and PhD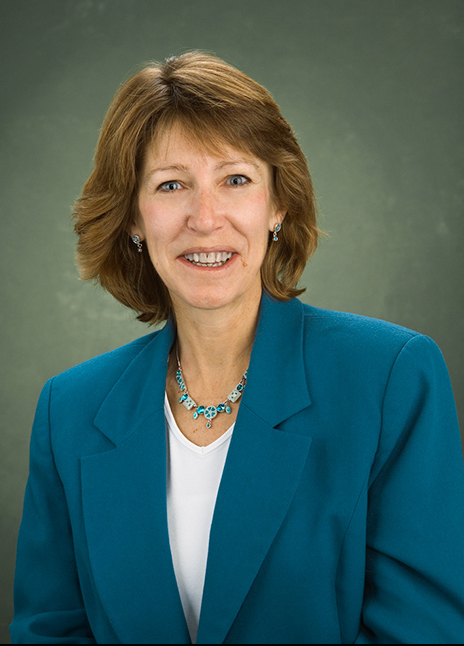 degrees from the University of Illinois; her M.S. degree from Eastern Illinois; and interned at the University of Alabama in Birmingham. She worked at a VAMC for over ten years while completing her education; was a clinical instructor for the College of Medicine and Division of Nutritional Sciences for ten years; and joined the faculty of the University of Illinois College of Agricultural, Consumer and Environmental Sciences in 1991. She currently holds the rank of professor of nutrition and Extension Specialist within the Department of Food Science and Human Nutrition.
Dr. Chapman-Novakofski is an internationally recognized expert in the area of nutrition education theory and applied nutrition education interventions. In 2004 she received the prestigious Mid-Career Award in Nutrition Education from the Society for Nutrition Education as well as the Innovative or Outstanding Team Program: Dining with Diabetes, Illinois Extension. In 2006, Dr. Chapman-Novakofski was awarded the Outstanding Research Paper Award from the American Dietetic Association Diabetes Care and Education Practice Group for her work with this outreach diabetes program. Her research involves the study of effective behavior change within nutrition education interventions, primarily targeting diabetes, obesity and osteoporosis.
Dr. Chapman-Novakofski has directed over 30 MS and Ph.D. graduate students, more than 40 undergraduate students for research, and five visiting scholars. She has been awarded over $3.5 M as PI (or co-PI) in research funding from federal and state governments; commodity research boards; various donors; and private industry sources. She has written ten book chapters, eight nutrition manuals, and published over 180 refereed journal articles, proceedings, and abstracts. She currently serves as the Editor-in-Chief of the Journal of Nutrition Education and behavior, as well as an ad hoc reviewer for 13 other journals. She also was selected as an abstractor for the American Dietetic Association's Nutrition Evidence Library on nutrition education. Dr. Chapman-Novakofski has been invited to lecture to more than 130 audiences internationally, nationally, and locally, as well as chairing more than ten symposia.
Dr. Chapman-Novakofski also serves as co-director (from 2010-present) of the Illinois Center for Soy Foods. Funds from the Illinois Soy Association were instrumental in her receiving funding from the American Dietetic Association Foundation for the Healthy Outcomes for Teens (HOT) project. This preliminary data will be used in her 2011 AFRI NIFA proposal. The Soy Nutrition and Food Sciences Managed Research Area has also allowed her collaboration with Dr. Elvira de Mejia for evaluation of soymilk's effect on blood glucose.< These two areas of research have the potential to improve healthy eating in children, thus preventing adiposity and diabetes in a behavioral approach; and provide evidence of a physiological mechanism for soy's role in controlling blood glucose. In addition, she has been investigating the theoretical framework of enhancing soy intake in those with diabetes; and most recently in WIC mothers. These have the potential for increasing the soy market, with direct benefit to the Illinois Soy Association.
Courses
Advanced Clinical Nutrition modules (1991- present): Topics of cardiovascular disease, diabetes, overweight & obesity, weight management & eating disorders, stress & trauma, osteoporosis
Clinical Problems in Nutrition (1992-1996)
Community Nutrition (1994-present)
Discovering the Food, Human and Environmental Systems of the Caribbean Islands, field experience, co-instructor (2003)
Nutritional Aspects of Disease (1998-1999)
Current Topics in Nutrition Research (2004): Osteoporosis
Nutrition Assessment and Therapy (2008-2010)
Nutrition in core medical school course, third year students (1992-2009)
Nutrition Seminar (1999; 2007)